It has been found that people with broken or lost teeth live a mentally stressed and disturbed life. Lost teeth causes lack of confidence in them and they also have to go through difficulties while eating food as well as in talking to people. Statistical data shows that more than fifty percent Canadian people above the age of thirty have at least a single lost tooth. But with technological advancements made in the field of dentistry, it has been made possible to restore a healthier smile and confidence with dental implants. With the help of experienced and qualified dentists, it is possible to get a permanent, lifelong solution for lost or missing teeth. A brief description of what dental implants are all about is given below.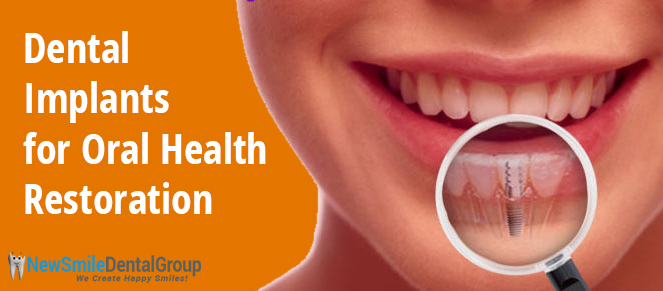 Structure and Functioning of Dental Implants
Dental experts, through their expertise in maintaining teeth structure embed a fixture, removable or fixed in place of missing or lost tooth. After successful dental implant, supporting bones began to form around the implant, resulting in higher stability of the artificial tooth in the oral cavity. Loss of teeth may have caused because of some critical accidents in life. But they need proper care before the implant process is scheduled. It is thus, significant to get served with a qualified dental expert.
Benefits of Dental Implants
A person with one or more missing natural teeth can improve his lifestyle by getting dental implants. Although there are several benefits of getting artificial teeth implanted for complete dental structure, some of the prime benefits are given below:
1. Long term replacement for missing natural teeth
2. Restoration of facial aesthetics with dental gaps being filled by implants.
3. Improvement in speaking ability which gets disturbed with missing tooth/teeth
4. Gain of Self Confidence in life
Dental health also plays a vital role in overall health of human body. Thus, it is important to care for teeth and gums for protection against diseases and for avoiding less-confident ways of living.